Here is our continued list of creative writing resources that anyone can use to overcome roadblocks and improve their craft:
Poets.org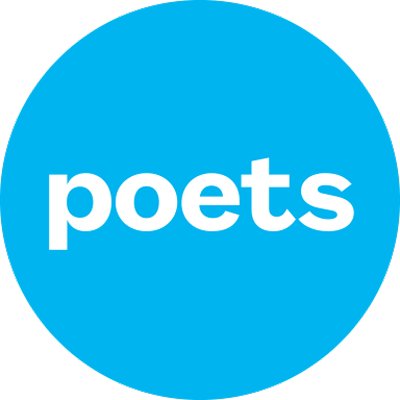 Created by the Academy of American Poets, Poets.org is another resource for all things poems. According to their website, "its mission is to support American poets at all stages of their careers and to foster.
Poem-a-day: "Poem-a-Day is the original and only daily digital poetry series featuring over 250 new, previously unpublished poems by today's talented poets each year. On weekdays, poems are accompanied by exclusive commentary and audio by the poets. The series highlights classic poems on weekends. Launched in 2006, Poem-a-Day is distributed via email, web, and social media to 500,000+ readers free of charge" (poem-a-day).
Materials for teachers: "Since Robert Frost encouraged our founder Marie Bullock to "get poetry into the high schools" in the 1960s, we've been assisting teachers in bringing poetry into the classroom. Here you'll find award-winning educational resources including

Teach This Poem

, a

glossary of poetry terms

,

essays about teaching

, and

lesson plans

, which have been reviewed by our

educator in residence

with an eye toward developing skills of perception and imagination" (materials for teachers).
Poetry near you: Here, readers cam search for local poets, poetry readings, workshops, and more using poets.org's database. Simply enter your zip code in the search field provided and connect with dozens of events and thousands of poems and poets today.
National poetry month: "National Poetry Month each April is the largest literary celebration in the world, with tens of millions of readers, students, K-12 teachers, librarians, booksellers, literary events curators, publishers, bloggers, and, of course, poets marking poetry's important place in our culture and our lives.
"While we celebrate poets and poetry year-round, the Academy of American Poets was inspired by the successful celebrations of Black History Month (February) and Women's History Month (March), and founded National Poetry Month in April 1996 with an aim to highlight the extraordinary legacy and ongoing achievement of American poets, encourage the reading of poems, assist teachers in bringing poetry into their classrooms, increase the attention paid to poetry by national and local media, encourage increased publication and distribution of poetry books, and encourage support for poets and poetry."
Become a member of the Academy of American Poets: Here is an overview of the Academy of American Poets membership levels & benefit. Pictured below are the membership levels & benefits. Click here for more information (

https://www.poets.org/membership

).
National Novel Writing Month
(nanowrimo.org)
Think you can write a 50,000-word novel in a month? Then NaNoWriMo is the place for you! From their website: "

National Novel Writing Month believes in the transformational power of creativity. We provide the structure, community, and encouragement to help people find their voices, achieve creative goals, and build new worlds—on and off the page" (About). From November 1st to November 30th, writers have the opportunity to write a full-fledged novel! If you succeed, authors get the chance to earn discounts off writing products and services such as Scrivener, a writing app, Dabble, a manuscript organizer, one free writing class with CreativeLive!, get published through IngramSpark, an independent publishing platform, and more! Click here for more Information (

http://nanowrimo.org/sponsor-offers

).
In order to participate, simply create a profile, create and name your novel, indicate your region, earn badges that highlight your creative journey, get and stay inspired with NaNoWriMo's resources on writing advice and tips, start writing, and claim your prize! Click here for more information regarding the submission process (

http://nanowrimo.org/faq#mynovel

).
Follow NaNoWriMo on Twitter, Facebook, and more @nanowrimo to be a part of the world's largest writing community.
Association of Writers & Writing Program
(awpwriter.org)
From their website: "

AWP provides support, advocacy, resources, and community to nearly 50,000 writers, 550 college and university creative writing programs, and 150 writers' conferences and centers. Our mission is to foster literary achievement, advance the art of writing as essential to a good education, and serve the makers, teachers, students, and readers of contemporary writing

" (About).
Guide to Writing Programs: "Interested in applying to a writing program? With over four decades of experience, AWP provides the most comprehensive overview of the many options before you. Visit our

Guide to Writing Programs

to find hundreds of writing programs in the US and throughout the world. For advice on how to choose your writing program, please read

The Writer's Notebook

blog. The blog's writers and teachers provide you with great suggestions to help you make the best choice. This advice includes an introduction to our guide,

Ranking the Writing Programs Best for You

" (Guide to Writing Programs).
Community & Calendar: "AWP is committed to cultivating a vibrant and inclusive community of writers, students, and teachers. Here you'll find listings of opportunities, events, and more in our

Writer's Calendar

. Gain access to an extensive listing of writers in our

Directory of Members

and get inspired by featured AWP members

In the Spotlight

. You can also apply to serve as a mentor or be paired with an established writer for AWP's mentorship program,

Writer to Writer,

which is offered free to members" (Community and Calendar).
Magazine & Media: "AWP is an indispensable resource for writers, students, teachers, and readers of contemporary literature. From essays on the art of writing to podcasts to career advice and more, our magazine & media section provides a wealth of insights and opportunities to help you realize your artistic goals" (Magazine & Media).
AWP Conference: "The AWP Conference & Bookfair is an essential annual destination for writers, teachers, students, editors, and publishers. Each year more than 12,000 attendees join our community for four days of insightful dialogue, networking, and unrivaled access to the organizations and opinion-makers that matter most in contemporary literature. The conference features over 2,000 presenters and 550 readings, panels, and craft lectures. The bookfair hosted over 800 presses, journals, and literary organizations from around the world. AWP's is now the largest literary conference in North America. Join us in San Antonio, TX, in 2020 to celebrate the best of what contemporary literature has to offer" (AWP Conference). Click here for more information (

https://www.awpwriter.org/awp_conference/overview

).
Writers' Conferences & Centers: "Interested in attending a writer's conference, center, retreat, festival, or residency? AWP's

Directory of Conferences & Centers

is the most comprehensive listing of such opportunities on the web" (Writers' Conferences & Centers.
Follow the Association of Writers & Writing Program on Twitter, Facebook, and Pinterest @awpwriter for the latest opportunities, ideas, and news for writers and teachers of writing.
Purdue OWL
(https://owl.purdue.edu/owl/purdue_owl.html)
From their website: "The Online Writing Lab (OWL) at Purdue University houses writing resources and instructional material, and we provide these as a free service of the Writing Lab at Purdue. Students, members of the community, and users worldwide will find information to assist with many writing projects. Teachers and trainers may use this material for in-class and out-of-class instruction" (Welcome to the Purdue OWL).
General Writing: Here, writers can learn about the writing process, academic writing, common writing assignments, mechanics, grammar, punctuation, visual rhetoric, undergraduate applications, graduate school applications, personal correspondence, community engaged writing, and more.
Research and Citation: Here, writers can learn about conducting research, using research, styles such as APA, MLA, Chicago, and AMA, and more.
Teacher and Tutor Resources: Here, writers can learn about being writing instructors, writing letters of recommendation for students, being writing tutors, preventing plagiarism, translingual writing, and more.
Subject-Specific Writing: Here, writers can learn about professional & technical writing, writing in literature, social sciences, and engineering, creative writing, healthcare writing, journalism and journalistic writing, and more.
Job Search Writing: Here, writers can learn about preparing an application, job search letters, resumes and CVs, and video resumes.
English as a Second Language: Here, writers can learn about being an ESL Instructor, tutor, or student.
Follow Purdue OWL on Facebook @PurdueUniversityWritingLab and on Twitter @PurdueWLab for more resources that you can use in any stage of your writing process.
We hope that these creative writing resources will aid you in your writing journey. Do you have any creative writing resources that you'd like to share with us? Tweet us @obsidianlit or message us on Facebook @ObsidianLit and let us know! Don't forget to check out the rest of our blog and website for the latest in literature & arts in the African diaspora.